>
>
Vice Chancellor's Message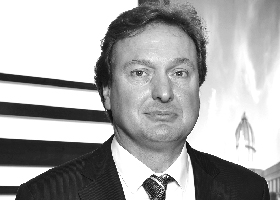 Sorbonne Abu Dhabi is the ideal choice for students, professors, and researchers who are interested in pursuing the French education system. Not only is our campus multilingual – fluent in French, Arabic and English, but also, we are located in one of the most dynamic regions in the world.
A diploma from Sorbonne Abu Dhabi is identical to the one obtained from our sister university in Paris and is a renowned, internationally recognised academic achievement.
As a multidisciplinary university, we offer a wide range of programmes across literature, social sciences, law, economics, international relations, mathematics and physics. Thus, whatever your aspiration may be, we provide the right programmes and facilities to help you get there.
Moreover, our Abu Dhabi campus offers students an ideal environment for intellectual and professional growth, whilst also providing them with the opportunity to gain a broader, global perspective.
Sorbonne Abu Dhabi hosts a warm and welcoming multicultural environment, with 90 different nationalities, where more than 30% of our students are Emirati, 60% are UAE residents, and 40% have joined us from all over the world. This diverse cultural mix allows our students, faculty and staff to participate in rewarding, university-wide cultural events.
Most importantly, being part of Sorbonne Abu Dhabi means enrolling in a world-class educational institution that provides an unparalleled university experience.
We look forward to welcoming you soon!
Prof. Eric Fouache
Vice Chancellor,
Sorbonne Abu Dhabi