>
>
>
Art Exhibition: The year of the the 50th
Art Exhibition: The year of the the 50th
Exhibition opening
Thursday 10 February 2022
6:30pm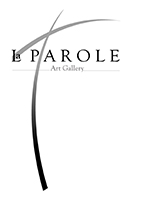 Sorbonne University Abu Dhabi, in collaboration with La PAROLE Art Gallery, presents The year of the 50th art exhibition.
Curated by artist Claude Habib, the exhibition showcases creations from students and members of the community, both expats and locals, in celebration of the Golden Jubilee. Artists reflect on the last 50 years of the UAE and express their artistic views of a country they all call home.
The exhibition will take place in the Atrium of Sorbonne University Abu Dhabi and open from Thursday 10 February to Monday 24 February 2022, Monday to Thursday 8:00am-4:00pm; Friday 8:00am-12:00pm.
The painting used in the artworks is by SUAD student Ahmed Alameeri.
It is mandatory for all attendees to be fully vaccinated and present a negative PCR test with a validity of less than 48 hours on Al Hosn application.
Kindly register by filling-in the form below
Bookings are closed for this event.