>
>
>

Hosting the Winners of Sheikh Zayed Book Award 2023
Hosting the Winners of Sheikh Zayed Book Award 2023
Date

:
Wednesday 24 May 2023 

Time

:
10:00 am – 12:00 pm

Venue

:
Library, Sorbonne University Abu Dhabi Campus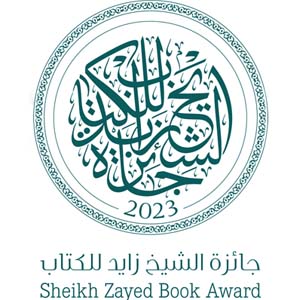 Sorbonne University Abu Dhabi hosts the winners of the Sheikh Zayed Book Award 2023
About the winners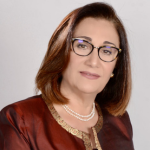 Professor Jalila Al Tritar
is a Tunisian academic researcher, critic specialising in self-writing, and translator at the Institute of Translation of Tunis. She is a Professor of Higher Education in Modern Literature at the Department of Arabic Language, Literature, and Civilisation, of the Faculty of Humanities and Social Sciences, Tunis University. Al Jalila earned a Ph.D. in Modern Literature in 2000 and has authored various articles and studies in the field, which were published in peer-reviewed Arabic and French publications, in addition to writing entries in Arabic and foreign dictionaries and encyclopaedias. Dr. Al Tritar is a member of the Scientific Council of the Institute of Translation of Tunisia; Scientific Committee of Tunisian Pamphlets (publications of the Faculty of Humanities and Social Sciences); and the Follow-up, Studies, And Arbitration Committees at Credif (Centre for Research, Studies, Documentation, and Media on Women). She is a Jury Member in various Tunisian awards (Comar, Kutama, Credif), as well as Arab awards, such as Assilah, Tawfiq Bakkar Award for Arabic Novel, and the Mustapha Azouz Award for Child Literature. Al Tritar is the recipient of two awards from Credif for Elements of Autobiography in Modern Arabic Literature in 2004, and Portrait Literature in 2011.
At the 2023 Sheikh Zayed Book Award, she won the Art & Literary Criticism Award for her book Women Views: Studies on Arab Women Self Writings. This research is regarded as a significant contribution to the study of women's biographies. Its scientific approach and capacity to comprehend the biographies of Arab female innovators demonstrate an understanding of their identity within the Arab society's context. Furthermore, it expands the scope of research in exploring women's creative expression, highlighting their contributions to shaping ideas and advancing civilization.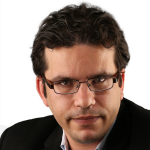 Said Khatibi
is an Algerian writer born on December 29, 1984, in Bou Saada. He graduated with a Bachelor in French Literature from the University of Algiers, then obtained a Master's degree in Cultural Studies from Paris 3 University. He has published translations, including Baiidan 'an Nejma (a translation of the poetry of Kateb Yacine) and Madar El Ghiyab (an anthology of Algerian short stories written in French), and participated in the translation of The Encyclopaedia of African Cinema. Khatibi published A'ras El Nar (on Raï music), and his book Abartou El Massa' Hafiyan included dialogues with key Francophone writers. To date, Khatibi has released four novels and has been active in cultural journalism since 2006, working and living in Slovenia since 2016. He has been awarded the Arab Journalism Award, Ibn Battuta Prize for Travel Literature, and has been shortlisted for the International Prize for Arabic Fiction (IPAF).
At the 2023 Sheikh Zayed Book Award, he won the Young Author Award for his novel 'The End of the Desert'. The novel exhibits imaginative characteristics, stylistic originality, and narrative proficiency in the genre of detective literature. It skillfully arranges events and utilizes storytelling techniques, making it a noteworthy addition to the scarce historical detective novels in modern Arabic literature that cater to younger readers and encompass various societal settings. The text is distinguished by its eloquence and seamless flow, keeping the reader engaged without pause or tedium.
Moderator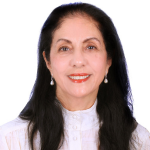 Dr Hana Subhi is a professor and researcher, French Language and Literature, Translation Studies at Sorbonne University Abu Dhabi. She earned a Ph.D. in Modern French Literature, Sorbonne University-Paris. She won the Prize of The International Organization of the Francophonie, Ibn Khaldun-Senghor 2014, for the Translation of the French Philosopher Edgar Morin's Book "The Humanity of Humanity, Human Identity."
The round table will be followed by a signing ceremony for the award-winning books
This event will be presented in French and Arabic
Kindly note that this event will be photographed and videographed
Please fill-in the registration form below to confirm your participation on campus
Bookings are closed for this event.