Mitigating the Effects of Global Warming and Unlocking New Opportunities to Achieve Sustainability
Date

:
Monday 23 & Tuesday 24 October 2023 

Time

:
9:30 am – 4:00 pm

Venue

:
Richelieu Amphitheatre, Sorbonne University Abu Dhabi Campus
This conference serves as a dynamic platform to align with the government's climate action vision, fostering collaboration among postgraduate students, young researchers, and professionals from diverse backgrounds in the UAE and the Gulf region. Explore our university's impactful research in environment, sustainability, and higher education quality. Join us in our commitment to address climate change, nurture research excellence, and establish enduring regional and international partnerships for a sustainable tomorrow.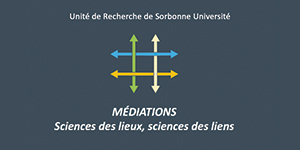 The Event is with the participation of:

About the speakers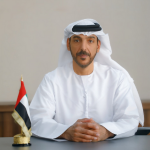 Ali Al Dhaheri
is the Managing Director and Chief Executive Officer of Tadweer, Abu Dhabi Waste Management Company. With an unwavering commitment to innovation and sustainability, he is spearheading Tadweer's transformative journey towards revolutionizing waste management.
Under Al Dhaheri's leadership, Tadweer is embracing cutting-edge technologies and advanced solutions to create a paradigm shift in waste management. His strategic vision revolves around creating a sustainable ecosystem that seamlessly integrates world-class waste management infrastructure,
..

optimized waste collection systems, and state-of-the-art recycling services. By embracing advanced technologies, forging strategic partnerships, and championing sustainability, he is driving Tadweer's mission to revolutionize waste management practices in Abu Dhabi and globally.
Prior to Tadweer, Al Dhaheri served as an Advisor to the Energy and Utilities Cluster at ADQ, where he played a pivotal role in reshaping waste management frameworks and identifying market opportunities. With over two decades of experience in asset management, energy investments, new business development, and project delivery, Al Dhaheri brings a wealth of expertise to his current position.
Al Dhaheri holds a bachelor's degree in civil engineering from the University of Southern Colorado in Pueblo, Colorado, USA.
---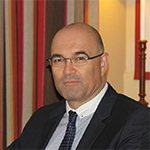 Thierry Dezenclos, France, CEO of Veolia UAE Thierry is holding a PHD in Chemical Engineering and has 30 years of experience in Waste, Energy and Water Management working for Veolia, leader of the Ecological Transformation. His large experience in exploitation, process management, remediation and wastewater processing makes him an expert to share about the sustainable and efficient use of water and our resources
---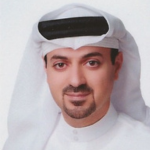 Dr Khaled Alawadi
is the first UAE national scholar to specialize in the design of sustainable cities, Dr. Alawadi is Associate Professor of Sustainable Urbanism at Khalifa University. He is a trained architect, planner and urban designer whose research is devoted to urban design, housing and urbanism, especially the relationships between the built environment and sustainable development.
Dr. Alawadi served as a Visiting Assistant Professor at MIT's Center for Advanced Urbanism, and previously worked as an architect for Dubai Municipality and as an Assistant Professor at UAE University.
…
He holds a PhD in Community and Regional Planning from the University of Texas at Austin. And he has curated the National Pavilion UAE which presented Lifescapes Beyond Bigness, an exhibition exploring human-scale architectural landscapes, at the 2018 La Biennale di Venezia, or Venice Biennale. Dr. Alawadi is well established scholar who investigated timely and relevant topics to urban form and sustainability in the MENA region and he has published papers in top journals in urban planning and design such as the Journal of Planning Education and Research, Transportation Research A, Journal of Urban Design, Journal of Urbanism, Cities, and Sustainable Cities and Society.
---
Patrizia Ingallina
is Professor of Urban Planning and Urban Design Project. She is an architect and urban planner graduated from University of Florence. She is the Director of the Master on Urban Planning at Sorbonne University, in Paris (Department of Geography and Urban Planning). She was Lecturer at the Ecole d'Urbanisme de Paris (1995-2007). During this period, she published her
first book, "Le Projet Urbain" (Que-sais-je?), Presses Universitaires de France, (first edition in 2001) which marks a turning point in her career.
…

As winner of an Academic Award, the "Back Brains" competition by the Italian Ministry of University and Research, she was appointed Professor at the Polytechnic School of Turin, where she oversaw a research lab on "Urban Design Project" (2003-06). Her research and practice centers on the urban design project ("projet urbain") processes involving a multiscale approach: from the strategical dimension (at large scale) to the zoning regulation (at local scale) until the urban development operations (at quarter's scale). The concept of knowledgebased city is analyzed in order to identify the interpretative models and the experiential dimension of knowledge based urban design projects (according to territorial clustering model). These projects increasingly involve considering the ecological and energy component for the protection of the urban ecosystem. Professor Patrizia Ingallina regularly reviews manuscripts and articles for Elsevier, the largest publishing house in the field of Medicine and Science. She also works as a proofreader for: the Journal of Urban Technology, Routledge- New-York Publisher

---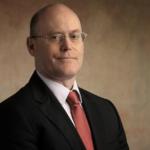 Dr Richard John O'Brien Perry
has a Bachelor of Science in Zoology and a doctorate in evolutionary population dynamics, he is also a Fellow of the Institute of Environmental Management and Assessment. Prior to joining the Environment Agency – Abu Dhabi (EAD) in 1999, he worked as the programme manager for the European Commission DGXI Life project "Cybestuaries", developing best practice guidelines for the sustainable development of European estuaries.
Dr Richard joined EAD in 1999 to establish the environmental regulatory function
…
as well as the GIS and Protected Areas functions. He left the Agency in 2004 to take up a position as Biodiversity Manager in the Victorian Mallee outback in Australia, before returning to Abu Dhabi in 2006 to work as Senior Environmental Advisor with ADNOC and then with Masdar as Environment and Sustainability Manager with Masdar City.
He re-joined the Environment Agency in 2010 as programme manager for the Environment Vision 2030 and was appointed Executive Director in 2012 to establish the Environmental Science, Information and Outreach Management Sector. He was the Chair of the Agency's Research and Technical Committee from 2012–2022 and he is currently serves as an advisor to the Agency.
Dr Richard currently sits on advisory boards at Abu Dhabi University, Khalifa University, New York University Abu Dhabi, and Sorbonne University.
---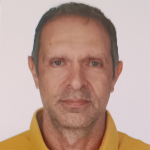 Petros Katsafados
is a Professor at the Department of Geography at Harokopio University of Athens and head of the Atmosphere and Climate Dynamics Group-ACDG (http://meteoclima.gr). He originally studied Mathematics but then he switched scientific field to Atmospheric Physics and Dynamics and he finally completed his Master degree from the School of Physics at the National and Kapodistrian University of Athens (NKUA) in 1996. In his PhD thesis factors that influence the predictability of numerical weather prediction were investigated.
…

PK is author or co-author of 62 articles in peer-reviewed scientific journals and more than 120 peer-reviewed conferences papers. His work has received more than 1500 citations (h-index = 18). He is also first author in two text books published by John Wiley & Sons, Inc. and Kallipos+, action to introduce digital textbooks in Hellenic Higher Education, and he has contributed to several book chapters and special editions. He was the main advisor in 2 PhD dissertations and he is currently acting as supervisor for 7 PhD students and as member of the supervising committee for 3 PhD students.
His research interests and experience include: atmosphere and climate dynamics, regional and mesoscale modeling, air pollution (natural or anthropogenic origin), air-sea interactions, marine meteorology, and data assimilation. PK has participated (as coordinator, principal investigator or research associate) in more than 25 of EU and national funded projects mainly related with atmospheric and climate dynamics and modeling.

---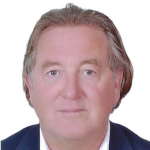 David Anthony Critchley
founded 4 Earth Intelligence 14 years ago in UAE after spending over 10 years managing an aerial survey & mapping company in the Europe. David wanted to explore how satellites could be used in creating actionable intelligence for the environmental sector and help GCC countries meet their environmental goals in a timely and cost-effective way. Originally focusing on using satellites for the marine environment the company grew organically over the years and now has a portfolio of products & services covering habitat, biodiversity, vegetation & climate change for both
…
terrestrial and marine environments.
David and the 4EI team are passionate about R&D and AI/ML technology with high investment in this area to ensure that the company stays ahead of the technology curve. AI & ML are now central to all of 4EI production processes and delivery of AI remote sensing tools to clients is becoming more common. David and 4EI team are passionate about the environment, technology, and space.

---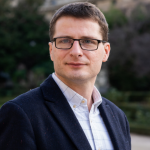 Pr. Xavier Desjardins
is full professor at Sorbonne Université and a member of Médiations, a research centre specialized in Geography and Urban Planning.
His research focuses on three issues: 1) local governance, especially through the cases of transport, housing and ecological transition 2) the interactions between mobility and territorial development 3) the concepts and tools of urban and regional planning.
He is an editorial board member of the following scientific reviews:
…
Flux, Revue internationale d'urbanisme and Town Planning Review and he is a consultant for many urban projects and development strategies.
He is the academic head of the master programme Urban Planning and Development at Sorbonne University Abu Dhabi.
Publications:
Xavier DESJARDINS, Philippe ESTÈBE, « Forgotten territories in Europe : lessons from Italy, Spain, and Poland. », Transactions of the Association of European Schools of Planning, vol. 6, n° 1, 2022, pp. 30-40.
Sebastian DEMBSKI, Olivier SYKES, Chris COUCH, Xavier DESJARDINS, David EVERS, Frank OSTERHAGE, Stefan SIEDENTOP, Karsten ZIMMERMANN, "Reurbanisation and Suburbia in Northwest Europe: A Comparative Perspective on Spatial Trends and Policy Approaches", Progress in Planning, 202O, pp. 1004-62
Xavier DESJARDINS, "Greater Paris and Its Lessons for Metropolitan Strategic Planning", Town Planning Review, 89.1, 2018, pp. 1-22
---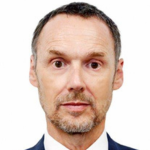 David Fricker has had a distinguished international career with over 40 years in archives and government information management. He is a former Director-General of the National Archives of Australia and President of the International Council on Archives, and is currently working as Special Adviser to the National Library and Archives of the UAE. He is an active advocate for the preservation and accessibility of archives worldwide, currently serving as a Vice-Chair of the UNESCO Memory of the World International Advisory Committee and a Global Ambassador for the Records and Information Practioners Alliance. In 2015 he was conferred the award of Knight of the Order of Arts and Letters (Chevalier dans l'Ordre des Arts et des Lettres) by the Republic of France.
---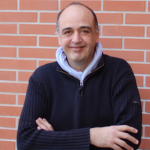 Eric L'Helguen
is CEO of EMBIX since 2011,a company that aims at providing local authorities with Smart Grids and Smart City consulting services.EMBIX has been ranked #1 Smart City Company in France in 2015.EMBIX particularly works with urban planners and developers to design and build Eco-districts Smart Grids Ready. Eric is also leading the Smart Energy Task Force within the Smart Building Alliance for Smart Cities. Eric is Associate Professor at Sorbonne Université. Leading expert in the Smart Grids and Smart City fields, Eric led various Smart Grids projects word wide. He often takes part in public debates
…
and conferences on Smart Grids technology, regulation and evolving business models. He also takes part in discussions on the Energy Transition. With over 35 years of experience, Eric took several top management positions in the areas of energy management of electrical networks, deregulation of the electricity market and in the Smart Grids field. He was involved in the development of large and innovative Smart Grids projects (RTE, ONS, ESKOM, ).
---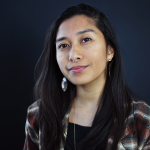 Anela Marie Layugan is a Geographic Information Science (GIS) Analyst at the UN Sustainable Development Solutions Network (SDSN) on the SDGs Today team where she visualizes, manages, and creates real-time and timely data on the Sustainable Development Goals. Prior to SDSN, Anela was a researcher at the Center for International Earth Science Information Network at Columbia University on the GRID3 Programme creating geospatial data and visualizations for sustainable development work at the country level. Anela holds a Master of Science degree in GIS from Clark University where she researched changes in Arctic sea ice melt while working part-time on a flower farm called Fivefork Farms.
---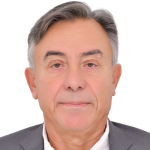 Dr Evan K. Paleologos
is a Professor in the College of Engineering at Abu Dhabi University (ADU), United Arab Emirates (UAE). He holds B.Sc. and M.Sc. from New York University (NYU), NY, and a Ph.D. in Groundwater Hydrology from the University of Arizona, Tucson, AZ. His expertise lies in the flow of water and the transport of contaminants in porous media. He is the author of 5 books on geoenvironmental engineering and environmental risk analysis, and of over 120 scientific papers. His career spanned working for the US high-level nuclear waste repository at Yucca Mountain, NV, being a tenured professor at the
…
University of South Carolina (USC), subsequently at the Technical University of Crete (TUC), Greece, and currently at ADU in the UAE. He has founded two research centers, the USC Center for Water Research and Policy, and the ADU Center of Excellence on Sustainable Built Environment. He is the recipient of numerous awards and honors in USA, which include the South Carolina State's "Researchers of Carolina," and the USC's "Initializer," and "President's" awards. In Greece, concurrently with being a faculty at TUC he has served as Science Advisor to the Minister of Environment, and as Deputy Chairman of the board of the Athens Water Supply and Sewerage Co (EYDAP). He has been Associate Editor of three international journals.

---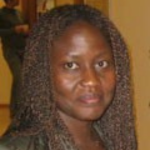 Dr Proscovia Svärd
is an Associate Professor at the Department of History, Sorbonne University, Abu Dhabi. She was before Associate Professor at the Faculty of Science, Technology and Media, Department of Information systems and Technology, Forum for Digitalization, Mid Sweden University. She is also a Research Fellow at the Department of Information Science, University of South Africa (Unisa) in Pretoria and she carried out her Post-doctoral Research at the School of Interdisciplinary Research and Postgraduate Studies, University of South Africa, between 2016-2017. She has in her former life
…
worked as an Archivist at the Nordic Africa Research Institute in Uppsala, Sweden, Research Administrator for the Program on Post-Conflict Transition, the State and Civil Society, Project-Co-ordinator for a Nordic Documentation Project on the Liberation Struggles in Southern Africa (www.liberationafrica.se). She completed her PhD at the University of Amsterdam. She has a Licentiate Degree in Data and Systems Sciences, BA and MA in Archives and Information Science from Mid Sweden University, Sweden and a BSc in Media and Information Science from Uppsala University, Sweden. Her research interests include; enterprise content management, records management, information culture, e-government development, public sector information (PSI) and Open Data, long-term preservation of digital information, truth and reconciliation commissions and their documentation processes, the role of archives in enhancing accountability and transparency in government institutions, information access and the link to democracy and development and New Public Management and its impact on the management of government information. She is the author of a book entitled "Enterprise Content Management, Records Management and Information Culture Amidst e-Government Development.
---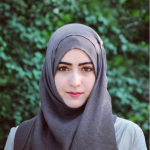 Maryam Rabiee explores new methods and approaches to strengthen the data ecosystem for sustainable development in her work . She is the Head of SDGs Today at the UN Sustainable Development Solutions Network (SDSN), which aims to advance the production and use of timely geospatial data for the Sustainable Development Goals (SDGs). Maryam serves on the boards of the GEO Earth Observations for Sustainable Development Goals (EO4SDG) Initiative and the UMass Global Institute for Geospatial Education. Prior to joining SDSN, Maryam was a Research Associate at the University of Melbourne and a Research Scholar at the Vienna University of Technology (TU Wien). She holds an MA from Columbia University and a BA from the University of Washington. Her academic and professional endeavors have taken her throughout Africa, Europe, Asia and the Pacific.
---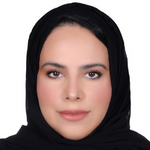 Ayesha Hasan Al Suwaidi has been working with the Environment agency – Abu Dhabi since 2009. She Currently holds the position of Section Head – Climate Change at the Integrated Policy and Planning Sector. In EAD she held different positions and her responsibilities included developing whole of government policies and strategies and working with stakeholders to promote Abu Dhabi's sustainability leadership role nationally and internationally and ensure successful development of informed environment policy in Abu Dhabi. Ayesha received a Master's in Public Law- International Law and specialized in Sustainable Development; and has a Bachelor's in environmental health sciences.
---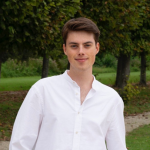 Marco Carlotti
is a French doctoral student in Urban Planning at Sorbonne University Paris. His research focuses on urban eco-sustainability and biophilia, seen as responses to the contemporary challenges facing cities today. As part of this, he is carrying out a comparative analysis of eco-cities between France, Morocco and the United Arab Emirates to determine the effectiveness of this type of urban project can be in a vulnerable health and climate context. Marco Carlotti obtained summa cum laude his Master's degree of Urban Planning from Sorbonne University Paris in 2022. He graduated
…
magna cum laude from Catholic University of Paris with his Bachelor of Arts in Social Sciences specialized in Economics and Political Sciences. He also holds a first-year Master's degree in Aesthetics and a Bachelor of Arts in Philosophy from Paul Valéry University of Montpellier. Together with Prof. Patrizia Ingallina, Marco Carlotti is taking part in the October 2023 seminar "Mitigating the effects of global warming and unlocking new opportunities to achieve sustainability (in the MENA region)" organized at Sorbonne University Abu Dabi with a communication entitled "Breathing better in the city: Public spaces and active mobility. The cases of Paris, Barcelona and Copenhagen". He is also involved in writing two book chapters for Routledge to be published in 2024.
---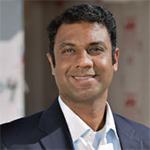 Dr Praveen MAGHELAL
has educational background in Civil Engineering, Architecture and Urban and Infrastructure Planning from India and the United States. He has taught in planning, public administration, emergency management, and engineering disciplines across institutions in the US and the United Arab Emirates. His research interest includes investigation and role and impact of health, safety and environment on creating sustainable communities. One of his co-authored publications won the best articles award in the Journal of American Planning Association.
…

He has over 40 publications in academic journals, book chapters and conference proceedings and has won several research and teaching awards in the US and the UAE.
---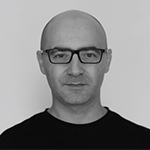 Apostolos Kyriazis
holds a Diploma (BArch and MArch) in Architecture, an MSc in Urban Planning, and a PhD in Architecture and Urban Regeneration from the Aristotle University of Thessaloniki, Greece. He has 23 years of experience, with three awards in architecture competitions, two participations at the Venice Biennale of Architecture (with Greece and Egypt), one exhibition participation with the ECC (European Cultural Centre) in Venice, Italy and numerous housing and urban planning projects in Greece, UAE (with clients such as ADHA, MUSANADA and ALDAR for Emirati Housing), Saudi Arabia, Qatar and Egypt.
…

Kyriazis joined Abu Dhabi University in 2015 and was recently promoted to Associate Professor. He runs educational workshops awarded internationally by the International Union of Architects (UIA – Greek Chapter) and the International Schools Association (UK) and he has given lectures at institutions such as LSE, Sorbonne, TUBerlin. He conducts research on urban regeneration, urban morphologies, public space, informality, and social housing, with a solid funding and collaboration track record with international institutions such as ADEK/ASPIRE, ISOCARP, LSE, SORBONNE, EU ERASMUS+, and numerous Conference presentations and publications. He was the lead author of two recent books about Abu Dhabi, namely: "Abu Dhabi Public Spaces: Urban encounters, social diversity and (in)formality" and "Vertical Horizontal: a critical account of high-rise architecture in Abu Dhabi".
---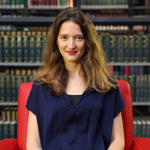 Dr Clio Chaveneau is an Associate Professor of Sociology at Sorbonne University Abu Dhabi. She holds a PhD in Sociology from Paris Descartes-Sorbonne University (2016). Specialized in migration studies, she focuses her researches on privileged mobilities and contemporary social dynamics in the Middle East (Palestine and the UAE). She present her researches intwobooksand several journals' publications and as well at international conferences in Europe and in the Middle East.She is the author of"Les Internationaux en Palestine: Portrait d'une migration singulière" (2018, l'Harmattan) and co-author of "Abu Dhabi Public Spaces: Urban Encounters, Social Diversity and (in)formality" (2021, Motivate Media Group).
---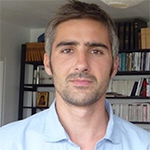 Hadrien Dubucs is a French geographer, Associate Professor at Sorbonne University Paris and former Head of the Geography and Planning Department at Sorbonne University Abu Dhabi. His research focuses on migration and urban change, in Europe and in the UAE. He leaded interdisciplinary research programs (COMET: Ethnic food shops in Paris) and in Abu Dhabi (Redefining Abu Dhabi's Public Spaces: Urban Classification and Social Interaction, ADEK Award for Research Excellence, 2017)
---
Kindly note that this event will be photographed and videographed
Please fill-in the registration form below to confirm your participation on campus
Bookings are closed for this event.