>
>
>

Conference – Religious Diplomacy: International Challenges and Opportunities
Conference – Religious Diplomacy: International Challenges and Opportunities
Date: Wednesday 26 October 2022
Time: 10:30am – 6:00pm
Venue: Zayed Theatre, Sorbonne University Abu Dhabi Campus
Register for the upcoming conference: Religious Diplomacy, International Challenges and Opportunities, under the patronage of HE Sheikh Nahayan Mabarak Al Nahayan, UAE Minister of Tolerance.
This conference will address three interrelated aspects of Religious Diplomacy, namely how it can defuse conflicts by identifying the actors involved in the promotion of interreligious dialogue and interculturality. It will then delve into showing how religious diplomacy positions itself as an alternative to classical diplomacy in defining methods of action and objectives. Finally, it will enlighten the way it can be a powerful tool of influence for foreign State policies.
Full programme to be announced soon.
This event is in partnership with: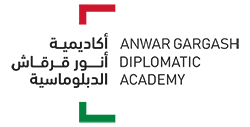 Kindly register by filling-in the form below